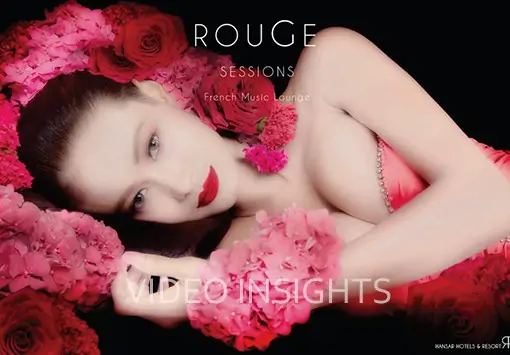 VIDEO MARKETING AGENCY IN BANGKOK.
As an award winning creative video marketing agency in Bangkok Thailand, Blue Orange Asia produces original outstanding videos that optimise your brand awareness and new business opportunities.  Many of the best brands in Asia work with us because we create compelling story telling video content that resonates with the target audience, delivering a better and more engaging experience.
Our top performing marketing videos optimise your online visibility and viewer engagement, generating the best quality traffic for your brand.  Enabling your business to grow faster in the APAC region.
BENEFITS OF VIDEO MARKETING.
Video content is an essential component to your business growth strategy.  Furthermore, it is a key ingredient for every company to enhance credibility and trust in your brand.  According to research, Video content generates over 1200% more engagement compared to static image adverts.  
So when it comes to the most effective way to optimise your brand marketing budget, produce an original video, then broadcast it on targeted media channels including TV, social media and Youtube.  This strategy will help you to  1: Increase new business customer traffic to your website  2: Grow your social media community.  3: Rank higher in searches, getting your brand seen first by key decision makers.  4: Influence your audience buying decisions.   5: Educate consumers.  
OUR VIDEO MARKETING SERVICES.
Include  1.  Integrated Video Marketing Campaigns.  2. Creative Development and Direction.  3. Concept, Story and Idea Creation.  4.  Scripts and Content Creation.  5.  Video Productions.  6. Digital Strategy.   
TYPES OF VIDEOS.
The most popular sorts of video used in marketing and PR campaigns are   1; Demo Videos.  2; Brand and Product Videos.  3; Events and Educational videos,  4; How to, and Explainer Video.  5; Animated CGI.  6; Comparison and Case Study Testimonials.  7; Live and AI Virtual Reality.
VIDEO MARKETING TRENDS IN ASIA.
If you are looking to get your brand to really stand out and connect with your audience, video is the answer.  As a leading marketing agency, we have produced over 75 compelling videos that have generated millions in sales for our clients.  Cool contemporary videos really are best way to communicate and interact with modern consumers in the digital space.   The following are our  industry trend predictions.
Video Marketing Trends in 2023 will include
1; Vloggers; will become even more popular.   2; Storytelling is on the increase and will rule engagement.   3; More live video streaming; is being used more by influencers to promote products.  4; Search Optimised videos will appear on google fist page results.   5; Demonstration Videos will become more mainsteam.  6; 360-Degree video experiences will become more desirable.
INSIGHTS.
1: VIDEO CONTENT IS BEING ENJOYED MORE.  Over 86% of all internet users in Asia are consuming more online content on their devices. People are watching the most online content; up to 18 hours a week.
2:  DEMAND FOR VIDEO CONTENT IS INCREASING.  The preference for video content is not just limited to entertainment purposes.  Research shows that 72% of consumers want to see more film content from a brand or product they support.
3:  VIDEO IS NOW THE MOST POWERFUL MARKETING TOOL.  Business success with video marketing grew to new unprecedented levels.  More companies now include video content as an integral part of their digital marketing strategy.

4:  VIDEOS ON A WEBSITE LANDING PAGE INCREASE CONVERSIONS BY OVER 80%.   This is because over 85% of consumers recall a film they viewed in the past 30 days.
5:  CONSUMERS LOVE SEEING ORIGINAL VIDEOS ON SOCIAL MEDIA.  Users are seeing video increasingly on every platform. Whether it's on blogs,  PR articles, Instagram, Tiktok. or YouTube, they expect more engaging content.
6:  VIDEO MARKETING GENERATES MORE LEAD GENERATION AND SALES.   Marketers get over 100% more brand awareness and leads because they have excellent videos on their website.

7:  VIDEO CONTENT HAS A MASSIVE INFLUENCE ON PURCHASING DECISIONS.  
8:  VIDEO AD SPENDING WILL INCREASE BY OVER 50% BY 2024.
Contact us for a Free Consultation.
Contact Us Now, We'll Show You How to Market Your Brand Better.
Call + 66 2 231 8047
Email.  ideas@blueorangeasia.com