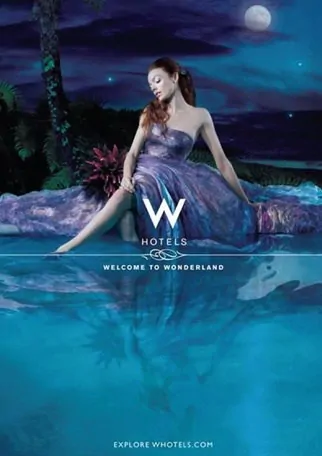 Hospitality, Hotels, Travel and Tourism Brand Marketing.
With extensive experience in the Hotels, Resorts, Travel and Tourism industry, Blue Orange Asia has been producing award winning brand marketing and PR media campaigns for leading boutique and destination brands in Phuket, Thailand, Vietnam, the Maldives and Singapore since 1998.   
Luxury Property Resorts in Asia.
One of the first resort projects we were assigned to develop and launch was the Hilton Hotel and Resort, Rangali Island in the Maldives.  Today, this outstanding property is the Conrad Maldives.  In addition, we produced the brand identity and marketing campaign for the Banyan Resort and Golf Club in Hua Hin, Thailand.  Banyan Golf Club is regarded as one of the top 3 premier golf venues in Thailand.  From hotel brand creation, to new resort openings, travel apps and food and beverage concepts, Blue Orange Asia has the creative expertise to brand and market your business better.
Brand Marketing Clients.
We create original brand marketing campaigns that consistently grows your company values, recognition and reputation.  A few of the clients we have managed, serviced and delivered outstanding brand marketing for, include
1: Hilton Hotel Bangkok Launch Campaigns. We developed a contemporary omnichannel marketing and messaging campaign, including all supporting Food and beverage outlets for this famous brand.
2: Crest Eco Resort Property in Phuket, Brand Creation and Marketing.  An original creative campaign for an inspiring luxury property resort catering to the discerning traveller.
3: Accor 'M Gallery' Hotel Muse in Langsuan, Bangkok. We produced an award winning branding and launch marketing campaign for this passionately independent modern brand. 
4: The Legends Golf and Country Club in Sedenak, Johor, Malaysia;  New Membership Advertising Campaign.  
5: The Royal Phuket Marina Luxury Waterfront and Retail Property Development in Phuket.
Brand Marketing Services.
Our Integrated Turnkey Hospitality, Hotels, Travel and Tourism services include;
1.  Hospitality, Hotels, Travel and Tourism Branding.   
2. New Brand Creation. 
3. Property Project Management and Set Up.   
4. SEO Optimised PR Media Campaigns.   
5. Brand Marketing.   
6.  Google Advertising.   
7. Programmatic Advertising.   
8. Brand Audit and Consultancy. 
9.  Direct Sales for your Website | Direct Sales for your  Apps. 
10. SEO.   
11. Photography.   
12. Corporate Video Marketing Productions. 
13. Social Media Community Management and Marketing. 
14. Hotel and Resort Pre Opening Sales and Marketing. 
15. Direct Sales Booking Channels. 
16. CRS Central Reservation System Sustainability Programs. 
Hospitality Property Brand Marketing Trends.
1. Personalised guest first websites. One of the biggest trends of 2023 is websites and apps that are 'guest first'.   This mean creating a brand website with bespoke tailored content to encourage direct website bookings. .  Positioning yourself as an expert in your field as well as providing a unique website experience.
2: Video Content.  Video content in key social channels such as YouTube, Facebook and TikTok is still growing every year. According to a survey by Word Stream, a third of all online activity is spent watching videos. Therefore, this is a hotel video marketing trend that needs to be jumped on.
3: Health and Wellness. Another growing hospitality sector is health and wellness hospitality.  As we see hotels becoming increasingly more of an experience in 2023, health and wellness tourism is one emerging luxury hotel marketing trend expected to soar.with the emphasis on providing a unique customer experience.
4. Influencer marketing. This is one of the new trends in hotel marketing. When it is done well you can reach a huge new audience; simply by offering a famous influencer a complimentary stay at your hotel property, in return for the influencer posting original endorsing content.
5. Loyalty schemes.
Loyalty schemes are a strategy that is used to attract guests and encourage repeat business by offering unique stays and a better guest experience.  Hotel brand loyalty point schemes are another excellent way to build your loyalty scheme.
How to Market your Brand Better
Contact Us Now, We'll Show You How.
ideas@blueorangeasia.com | +66 (0) 2 231 8047