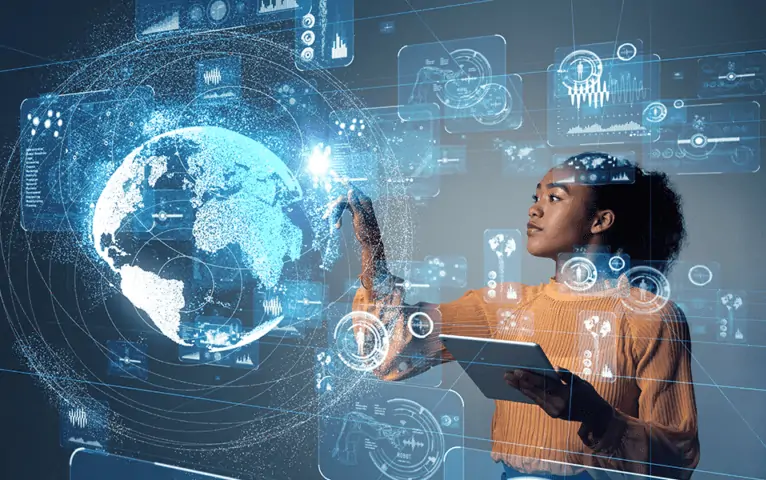 TOP DEFI CRYPTO PR - MARKETING AGENCY IN SINGAPORE.
Blue Orange Asia produces the best DeFi and Crypto Marketing and PR media outreach campaigns for clients in Singapore, and Kuala Lumpur, Malaysia delivering better ideas and better results.  With over 20 years of award winning experience in creative advertising and PR in South East Asia, many of the best DeFi Fintech application and cryptocurrency and brands work with us because we understand their needs and expectations better.  In addition we produce a more seamless experience for your brand.
STRATEGY.
Because of the technology, advertising a digital asset can be very different and complex. This is why we provide you with an original user friendly strategy that positions your DeFi and Crypto Product above the competition so that you stand out as a preferred market leader in your industry.  Our bespoke customised campaigns enable you to scale up your business faster, generating large numbers of target audience traffic to your business.
THE RISE OF CRYPTO AND FINTECH IN SINGAPORE.
With nearly half of the global cryptocurrency trades occurring in Asia,  Singapore's positioning as a global hub for blockchain and fintech finance has experienced rapid growth. To align with its ambitions, the city-state has embarked on various innovative projects such as Project Ubin and Project Guardian which test blockchain applications in financial services.
Singapore has also attracted many tech brands and companies recently by developing a licencing regime for crypto companies, that include Huobi crypto exchange, initially focused on China, and Gemini exchange from the USA.  They have set up regional Asia headquarters in Singapore with the belief that an endorsement of a leading regulator would help them to win more business.
THE GROWTH OF DEFI IN SINGAPORE.
DeFi application adoption rates in Southeast Asia averaged 5% in 2022, but Singapore and Vietnam stood out with nearly 12% and 10%  of their populations respectively owning crypto.  Decentralised finance, or DeFi, has flourished in the region.  Blockchain P2E games are also popular, such as Axie Infinity, which has large followings in the Philippines and Indonesia
The DeFi trends in Southeast Asia indicate that the region can become a global hub for decentralised financial digital banking payment services.  According to research Vietnam and Thailand held the second and third spot out of the 20 countries leading interaction with DeFi platforms globally from January 2021 to December 2022.
OUR DEFI - CRYPTO MARKETING SERVICES.
Include,
1.  New User Acquisition Digital Marketing Campaigns.   
2. SEO Optimised PR Media Outreach Campaigns, including advertorials and PR newswire features on the best business media Cointelegraph, Coindesk, Forbes, CNN, News BTC and more. 
3.  Google Advertising Campaigns that get your brand seen and chosen first.
4. Universal App Marketing Campaigns that optimise downloads and installs and new active users.
5.  Brand Audit, Analysis and Consultatancy. 
6.  Partnership CRM Marketing, including business development. 
7. Social Media Management and Marketing on Facebook, Twitter, Discord and Telegram. 
8. Reddit Community Marketing;  News, Blogs, Posts, Advertorials and Features.
9. Programmatic Advertising. 
10. Web 3 Influencer Outreach Marketing. 
11. IEO and ICO Marketing. 
12. Brand Creation. 
13. Brand Strategy.  
Contact Us Now for a Free Brand Audit and Consultation.
CLIENTS.
1:  BitDD Cryptocurrency Stabelcoin Exchange in Kuala Lumpur Malaysia. BOA created an integrated PR outreach campaign on over 50 of the best digital PR media including CoinTelegraph, Coindesk, Yahoo Finance and NewsBTC to generate brand awareness new active users for this digital asset platform.
2: Versailles Heroes NFT  - DeFi Game Whitelist Launch. For this unique crypto gamefi project we produced an advertising and PR campaign to rapidly scale discord and twitter channel members through a multi channel marketing approach that included social media, famous influencers, promoters and shilling.
3: Bitpay DeFi Finance Payment Gateway. Our team created an advertising campaign for this fast flexible payment brand to communicate their seamless process that enables vendors and merchants to accept payments in various cryptocurrencies without security risks.
4: DBS Digital Bank. For this disruptive Singapore fintech brand we produced an influencer marketing campaign to communicate the outstanding tools and features of their cutting edge user friendly seamless app.
5: Smart Valor Cryptocurrency Platform.  We were engaged to develop a Universal App Marketing campaign in Singapore and Malaysia to generate new app installs, sign ups and active users for this leading digital brand.  In order to optimise the campaign  results, we installed firebase software on the app to track and monitor performance.
FIVE CRYPTO TRENDS THAT WILL SHAPE SINGAPORE IN 2023.
These include
1. Web 3.0 Rapidly Grows.
The 2008 global financial crisis exposed the cracks in centralised control, paving the way for decentralisation.  Because Web 3.0 aims to create an autonomous, open intelligent internet, it will rely on decentralised protocols, which blockchain provides.  In addition, with the rise of Blockchain 4.0, we can expect the emergence of more web 3.0 focused blockchains that will feature cohesive automation through smart contracts and seamless integration.
2. Metaverse Becomes Mainstream.
We are now connected to virtual worlds across different touch points like social engagement, gaming and networking. The Metaverse will make these experiences more vivid and natural.  Advanced AI, AR and VR tech, Cloud and Blockchain technologies will create the virtual-reality spaces of metaverse where users will interact with a computer-generated environment and other users through realistic experiences.
3. Stablecoins to Lead.
Stablecoins are cryptocurrencies that are intended to alleviate the volatility of the price. These currencies are designed to peg their market value against a stable asset like cryptocurrency, exchange-traded commodities, or fiat money.  Stablecoins will be the best cryptocurrency trends to invest in 2023, because of the instability of non-centralized tokens, and the anticipated dethroning of tether, the current stablecoins industry leader.
4. An Increase in the Number of Decentralised Exchange Platforms.
One of the best cryptocurrency trends to invest in 2023 is new decentralised exchange platforms that allow the transaction of digital coins.  .As we step into the new era of crypto, we can expect the growth of decentralised exchange platforms. Currently, most cryptocurrency transactions require an intermediary. These decentralised platforms will eliminate this dependency.
5. Integrated Payment Gateways.
One of the latest crypto trends is regular wallets enabling cryptocurrency payments. In 2020, PayPal announced its users could buy, sell, and hold for cryptocurrencies; Bitcoin, Litecoin, Bitcoin Cash, and Ethereum.  This move paved the way for mobile payment wallet providers to enter the cryptocurrency industry.  Furthermore, investors are looking forward to decentralised exchanges to sell and buy cryptocurrencies.  PayPal used a decentralised network that made it a safe option for investing in cryptocurrencies. 
CRYPTO BRANDS IN SINGAPORE.
1: Huobi Global.
Huobi is one of the largest crypto exchanges in Singapore. When you search for this exchange, you will find that the company made some adjustments in its brand, offering  to trade crypto under a large variety of stable coins.  Huobi also has its own digital payment token called the Huobi Token (HT).
2: Pepperstone, is an Australian brokerage and CFD trading platform licensed and regulated by the Australian Securities and Investments Commission. With direct access to CFDs on indices and cryptocurrencies, stocks and forex, Pepperstone is an all-in-one investing platform used by traders worldwide.
3:  CMC Markets. CMC Markets is a leveraged trading platform with headquarters in the UK. It's one of the largest investing platforms in terms of volume, with over 1 million active traders across all their markets. CMC  supports 18 digital assets, including a mix of the largest cryptos like Bitcoin and Ethereum and some up coming altcoins with potential like NEO, Cardano, and TRON.
4: Bitfinex;  is  the eighth largest digital exchange in the world and one of the most trusted.  It has very low fees, going as low as 0.1%. Bitfinex has a user friendly mobile app and supports over 180 cryptocurrencies and offers experienced investors access to research tools, derivatives, margin trading, and advanced order types. 
5. Coinsmart.  CoinSmart Singapore supports 18 cryptocurrencies. It also verifies accounts instantly, prides itself on great customer service and has a beautiful, well-rated app.  As a Canadian exchange, CoinSmart is regulated by several Canadian financial authorities, which keeps your money safe and secure.
Contact Us Now and We Will Show you the Most Effective Way to Market your Brand.
ideas@blueorangeasia.com | +66 (0) 2 231 8047