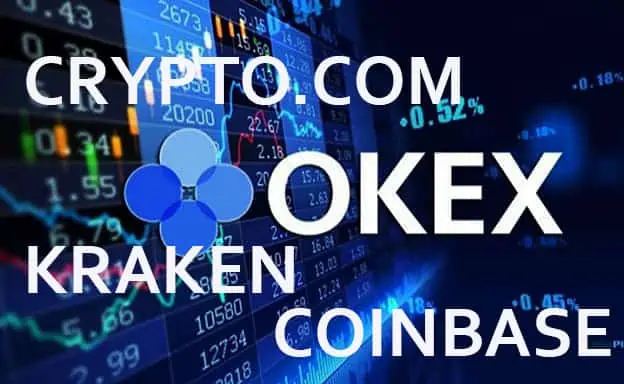 CRYPTOCURRENCY - NFT MARKETING AGENCY IN ASIA
Blue Orange Asia is an Award Winning Creative Agency Servicing Crypto, DeFi Exchanges, NFT and Payment Gateway Brands in South East Asia.  As a top digital asset industry leader, we service clients in Thailand, Kuala Lumpur, Malaysia, Singapore, HCMC, Vietnam and Hong Kong.
STRATEGY.
Our expert team provide you with a customised strategy that positions your brand clearly in the market as the outstanding preferred choice, enables you to scale up your business faster.  In addition, our digital strategy generates significant numbers of quality traffic and users to your trading platform.  Verified users who ultimately increase your trading volume, brand visibility and trust. 
WHAT IS DEFI.
Decentralised Finance (DeFi) is an emerging financial technology that challenges the current centralised banking system status quo. The DeFi applications trends in South East Asia indicates that the region is now a global hub for decentralised financial investments and digital banking payment services. DeFi eliminates the fees that banks and other financial companies charge for using their services and promotes the use of P2P peer-to-peer transactions.
CRYPTO BLOCKCHAIN CREATIVE SERVICES.
1: Cryptocurrency Exchange Marketing Campaigns.  2:  DeFi Application Marketing Campaigns.  3: Software and Tech Marketing Campaigns.   4: SEO Optimised PR Media Outreach Campaigns.  5:  PR Newswire Campaigns including advertorials and features on top media Cointelegraph, Benzinga, Coindesk, Bitcoin.com and Yahoo Finance.  6: Google Advertising Campaigns.  7: New User Acquisition Digital Marketing Campaigns.   8: Digital Asset Audit, Analysis and Consultation. 
9: Partnership Marketing and CRM.   10: Social Media Campaigns on Facebook, Instagram, Twitter and Telegram.  11: Reddit Community Marketing, News, Blogs and Advertorials.  12: DSP Programmatic Advertising.  13: Influencer Outreach Marketing.  14: IEO Initial Exchange Offering and ICO Initial Coin Offering.   15: Strategy.  16:  Brand Creation.  17: Discord Community Management, Marketing and Shilling.
TOP EXCHANGES IN SOUTH ASIA.
Cryptocurrency platforms enable you to exchange one kind of digital asset for another, based on the market value of the given assets.  Exchanges simplify the buying and selling of digital wallet currencies like bitcoin and ethereum by offering the best tools and features like customised support, security, leverage and margin trading.  Fiat-to-crypto trading platforms are innovating a new revolution in investment across Asia and this trend will continue to grow.  A few of the leading exchanges in Singapore, Hong Kong and Kuala Lumpur, Malaysia include;
Regionally based in Hong Kong, OKX supports a large number of currencies and provides a great suite of digital features and services. This p2p crypto exchange is widely available to users worldwide and is a good choice for global crypto traders looking to buy and sell with low exchange fees.  With an OKX account you can easily buy crypto using a card, bank account, or mobile wallet. OKX also offers exceptionally high yields in some cases when participating in staking or saving features.
2: COINBASE. Now with a stronger presence in Singapore and KL Malaysia, Coinbase is a reputable exchange to trade crypto stablecoins and defi coins. This popular platform is trusted by thousands of customers worldwide with the best security and wallet systems.  Coinbase provides traders a seamless way for investors  to buy cryptocurrency using a credit or debit card that supports 3D Secure. Digital assets can be stored in an online wallet and monitored using a highly intuitive mobile app.
3: BINANCE.  Binance is one of the biggest exchanges in Singapore.  Binance is also one of the most popular exchanges in terms of daily trading volume. It is is a leading platform that enables users to buy, trade and sell more than 200 trading pairs.  Binance was founded by Changpeng Zhao, a developer who had previously created high frequency trading software.
Crypto.com stands out as a one-stop shop for all your crypto transaction needs, making it a good fit for investors of any experience level.  Based in Singapore, this platform lets users buy, sell, and trade more than 250 different cryptocurrencies and supports advanced order types, futures, and other  crypto products like NFTs. The NFT offering could add to the appeal if you want to get started with these assets but aren't sure where to begin.  Another unique selling point is the cryptocurrency rewards credit cards, staking, and its own blockchain ecosystem, Crypto.org Chain.
3: ETORO.  EToro is a top-rated cryptocurrency exchange platform offers over 70 cryptos, all of which are paired against the US dollar.  The trading interface includes real-time market research and news, advanced trading features and risk management tools as well as a social network feed to copy-trade some the world's most profitable traders.  When trading your preferred market, you only need to pay the spread at eToro, which starts at just 0.75% for Bitcoin and 1% for altcoins.  With an eToro account you can trade a lot of the top coins including Solana, Litecoin, XRP and Shiba. 
6: BITDD.  BitDD is US Certified stablecoin exchange based in Kuala Lumpur, Malaysia, South East Asia. This new Malaysian digital exchange offers users attractive benefits that include 1; Exclusive Fast Trades.  2; A set of cutting-edge data analytic tools that help you make better investment choices. 3; 0% Transaction Fees for 90 days. 4;  Free Tether (USDT) Cryptocurrency and a Quick Start VIP Account Manager.
WHAT IS BLOCKCHAIN.
A blockchain is a shared digital register of recorded data. It is essentially a digital ledger of transactions that is duplicated and distributed across the entire network of computer systems on the blockchain. For cryptocurrencies, this is the transaction history for every unit of the cryptocurrency, which shows how ownership has changed over time.  Blockchain works by recording transactions in 'blocks', with new blocks added at the front of the chain.
THE RISE OF BLOCKCHAIN NFT'S IN SOUTH EAST ASIA.
Ever since the artist Beeple sold his now famous NFT artwork at Christie's for 68 million US dollars in early 2021, non fungible tokens have become more and more popular.  Particularly in the gaming segment.  In addition, NFTs are blockchain-based tokens that each represent a unique asset like a piece of art or digital content.  Furthermore, these unique digital assets are certified by blockchain technology and can be bought, sold and traded in the same way as physical assets.  An example is the famous 'Axie Infinity' in-game player monster characters.  Progressing to new levels in the game earns players in game tokens which can then be sold to others.
WHAT IS WEB 3.0 
Web 3.0 is a new improved internet ecosystem, free from any sort of central authority and incorporates concepts including decentralization, blockchain technology and token-based economics.  Examples of Web3 networks include Ethereum, Solana, and Cosmos. Some popular Web3 platforms include OpenSea, Coinbase, Ledger and MetaMask.
Contact Us Now and We'll Show you the Most Effective Way to Market your Digital Brand.
ideas@blueorangeasia.com | +66 (0) 2 231 8047